Want to try every flavor and get free shipping?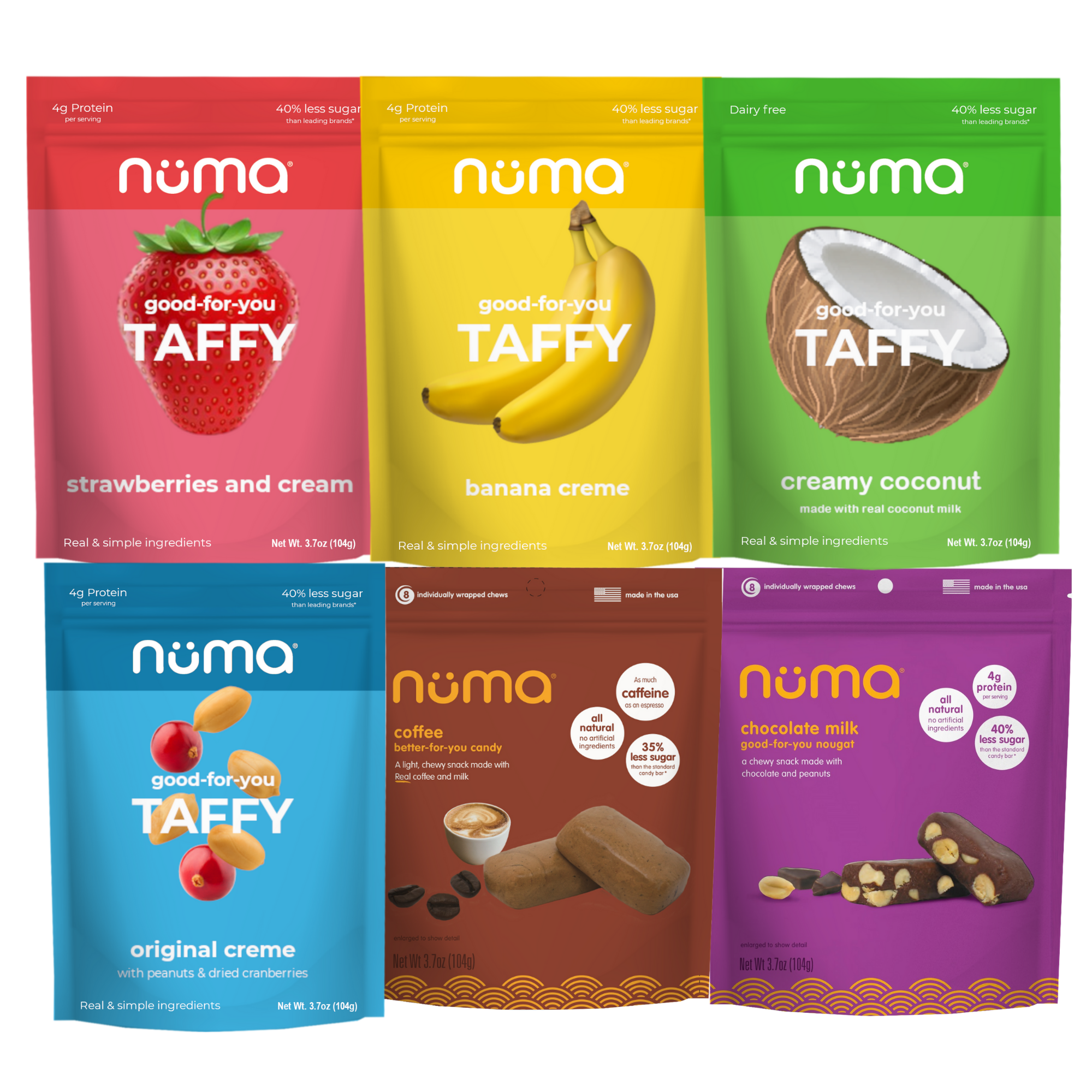 Try the taffy lover's variety pack
Try all of our six flavors, save $2.94 AND GET FREE SHIPPING!

all natural

low sugar

high protein

gluten free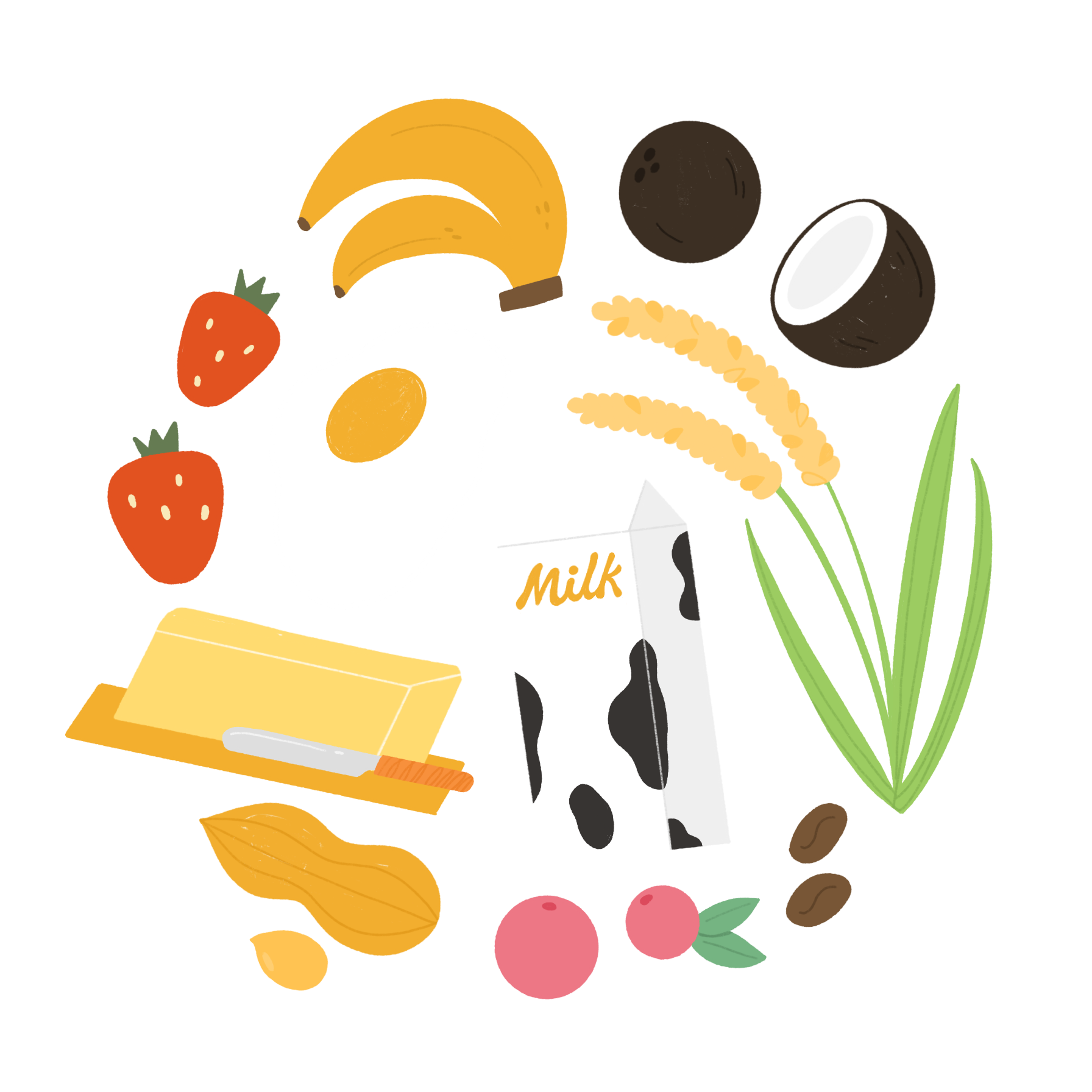 simple & real ingredients
We prioritize real, functional ingredients with taste in mind. Always natural, always delicious.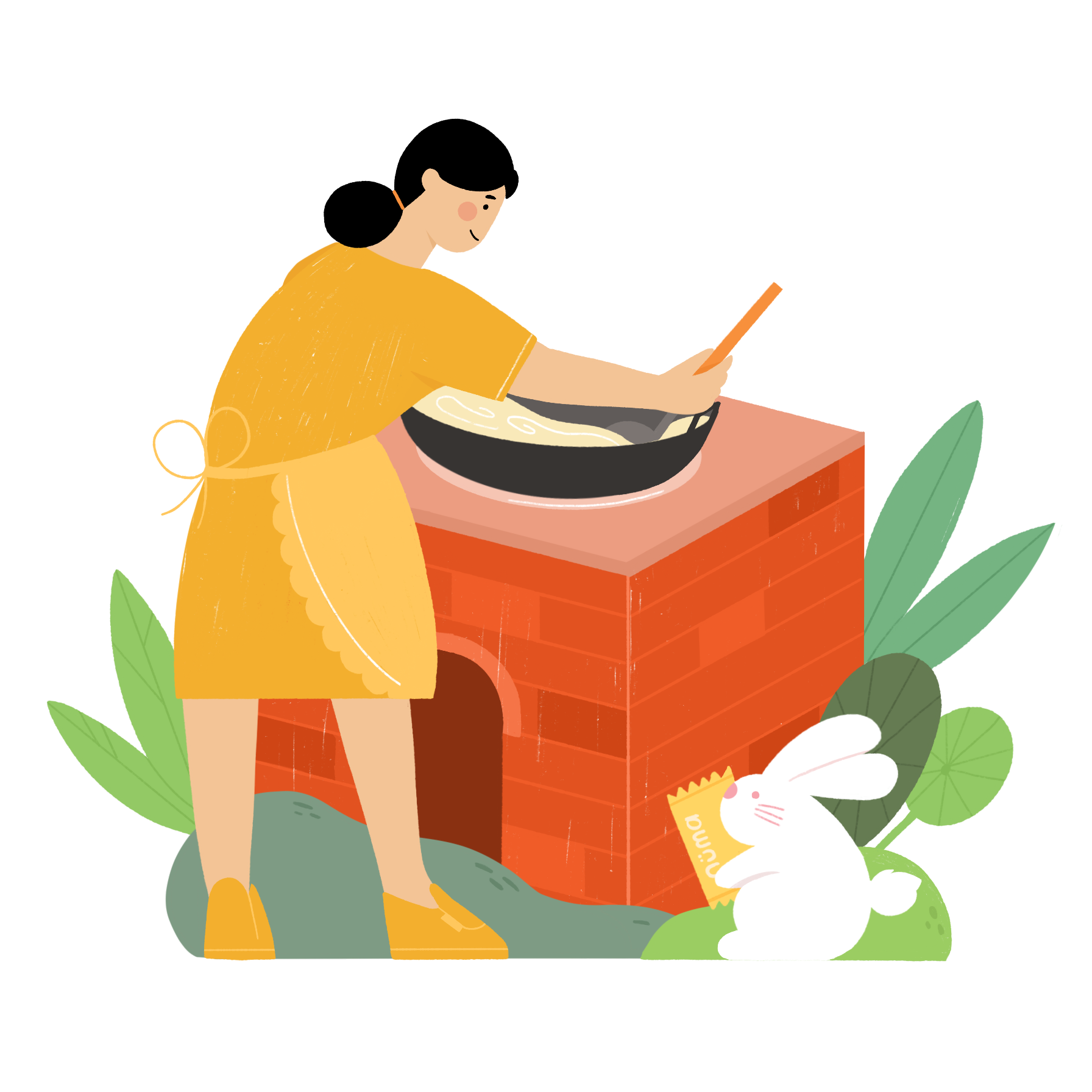 a recipe 80+ years in the making
Our candies originated in a time when artificial ingredients did not exist and everything was organic. We strive to honor that tradition with our recipe.
the numa difference
| | Numa | Laffy Taffy | Hi Chew |
| --- | --- | --- | --- |
| all natural | yes | no | no |
| sugar | 8g | 14g | 16g |
| protein | 4g | 0g | 0g |
| vitamins | 5-10 | 0 | 0 |
What our customers have to say
These are such a tasty snack, and I love that they have less sugar and use all natural ingredients that make a healthier snack for my children (and me) rather than the typical sugary snack. Perfect for taking on the go!
Like a taste of my childhood, but healthier! Love that I can feel better about eating these.
Sooooo delicious! Hard to stop at just one piece, very natural tasting!
I love this healthy candy!
This candy tastes delicious. It is my favorite candy. The fact that it has calcium, protein, and low fat and sugar is a BONUS!!!
So yummy!
I love the flavor and especially the texture of this taffy! So satisfying!
My favorite treat. I've tried all flavors and am a true fan.
unique
Love these candy, significantly less sugar and tasty
My favorite flavors!
There are three favors I really enjoy!
The Original, Chocolate, and my #1Peanut Butter bars. The reason I enjoy these candies is that I'm a peanut and nut person.